ELANY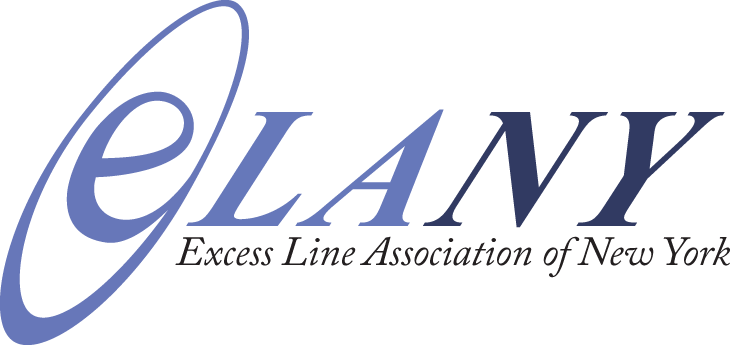 Big I Suffolk appreciates ELANY, our Education Sponsor. This sponsorship assists the association in educating, informing, and enhancing professionalism in the Big I Suffolk association.
The Excess Line Association of New York was created by statute in 1988 and began business in 1989. It is a non profit industry advisory association. ELANY is charged with the duty to facilitate and encourage compliance with the excess line law.
ELANY is a warehouse of solid information on the E&S marketplace. When you have questions, particularly on New York E&S laws and regulations and interpretations by the Department of Financial Services, consider ELANY to be one of your resources.
ELANY:
Acts as a facilitator between the brokers and the regulators.
Conducts financial review and oversight of non-admitted markets.
Provides continuing education:

Certified provider for C.E. credits
Publications.

Lobbies Regulators & Legislators.
Maintains information database:

for reporting to regulators.
to assist members with tax reports.

Review documents for compliance.
Protects members, consumers and marketplace against fraud.
Protects state revenues.
Facilitates and encourages compliance.
Acts as an industry representative organization.
Excess Lines Association of New York
120 Wall Street, 24th Floor
New York, NY 10005
Phone: (646) 292-5500